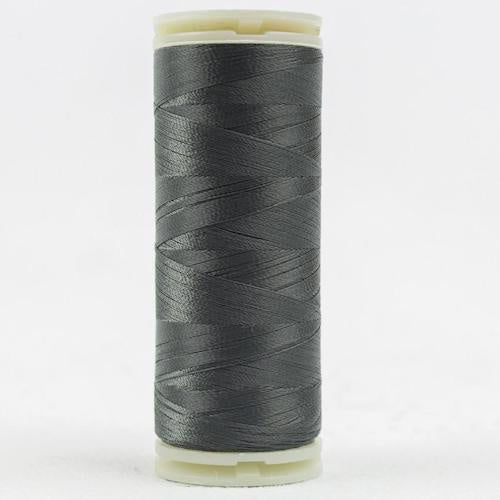 Wonderful Invisafil 100wt Dark Grey 122
Available: 6
Wonderfil's finest thread line, InvisaFil™, is a remarkable silk-like 100wt, 2-plycottonized polyester. This ultra-fine but surprisingly strong thread has cotton-like characteristics and negligible stretch while also feeling soft in the hand. A wonderful thread to use when you don't want your stitches to show. This poly thread will not melt when exposed to extreme heat and/or steam. A great alternative to monofilament thread.
InvisaFil makes for super low bulk stitches and virtually "disappears", making it the ultimate choice for English paper piecing, delicate lace designs, fine fabrics, creating texture when micro quilting, or whenever you don't want your stitching to show. It is available in 60 subtle to bright colours with a matte finish, so you can choose how much want the thread to show (or not at all)!
Material: 2-ply Cottonized Polyester
Weight: 100wt

All orders will ship within 1-3 working days following receipt of payment. In most cases we will ship within 24 hours!
Delivery within New Zealand
Delivery within New Zealand is by Courier Post.
Shipping is free for orders over $100.00, except for rural deliveries which are a flat rate of $4.00. Orders under $100 will be charged at $6.00 for urban delivery and $10.00 for rural deliveries.
Bulky items are shipped at a flat rate of $15.
Delivery to Australia
We offer free shipping to Australia for all orders over $150.  Orders under $150 will be charged a flat rate of $15.00. 
International Shipping (excluding Australia)
We are happy to send to you wherever you are in the world! You will only be charged the actual price of shipping to you. When you order through the website it will charge you NZ$50 (don't panic we will only debit you the actual price of shipping. If you would like an estimate of shipping costs contact us before you order online.
---
On the rare occasion if your order gets lost in transit please let us know as soon as possible so that we can follow it up with our courier company and NZ Post. We will then be able to lodge an insurance claim for the order.